Commercial escalators in Uganda can make a big difference to any business, big and small alike. Whether you use your OTIS elevators in a warehouse, for the movement of goods between floors, for public access, or for many other reasons why a business needs a lift, you can expect to be a worthy investment that offers many exciting benefits than what you might realize.
OTIS lifts not only cater to employees and customers because they also offer a long list of benefits that can boost the overall functionality of your commercial space.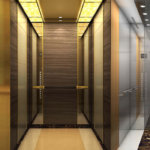 Improved Accessibility
Accessibility options are a must in workplaces where staff members are required to report to the office. Installing a lift can give both your visitors and staff with mobility concern the perfect chance to regain their sense of independence, making them feel more comfortable and confident at work.
Imagine if a major business client who needs a lift arrives in your building without an elevator installed. This will definitely not make a good first impression, and worse, it may even make you miss a great opportunity.
People with disability deserve and have the right to have a convenient way of traveling horizontally and vertically through a building without any discomfort. By installing commercial escalators in Uganda, you can make your business more accessible for everyone, which will also benefit you in the long run.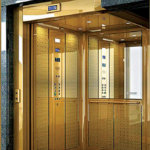 Made and Designed Just for You and Your Commercial Space
OTIS lifts should always adapt to your business. It is never the other way around. You now have the option of creating completely customizable and unique designs of your OTIS elevators to make them match and blend with the overall aesthetics of your commercial space.
You can choose from a wide selection of external and internal commercial lifts that are all fully customizable with a choice of finishes to further improve the available design. The materials and colors you choose make the design of the lift an important part of the project.
Professional installers of escalators in Uganda will also do their best to make sure that your chosen and designed lift will be in perfect harmony with your business as a whole.
Easy Setup and Maintenance
Most OTIS lifts today require very minimal construction work and structural alteration. OTIS elevators can be easily installed into different types of buildings even if your architectural design doesn't have any space left for a lift.
Commercial lifts can be installed anywhere they need to be. Every lift also offers its own specific benefits. The safe and simple technology of most lifts also ensures that they require low maintenance. However, just like anything else they still require regular maintenance and checks after installation to ensure that they run properly and safely when used by your customers and employees.
Safety at Work
Probably the most important benefit of commercial escalators in Uganda is that quality selections like OTIS lifts offer the highest level of safety. OTIS elevators are made from the best materials while following the highest safety standards and boast of a solid and strong build that is made to last.
When your staff often carries awkward objects or heavy items between flights of stairs, it may result in falls or serious injuries. Installing a lift can rule out these problems because the machine will do all the hard work.
Install commercial elevators in Uganda today and experience the difference they can make for your business! For more details contact FSUL.